My father Frank D. Montague, Jr. passed away December 22, 2013, peacefully and surrounded by family. The son of Ida Lois Polk Montague and Frank D. Montague, Sr., he was born in Hattiesburg on August 26, 1925, and graduated with honors from Hattiesburg High School. He obtained his law degree in 1950 and then a B.S. degree in civil engineering in 1951, both from the University of Mississippi. While at Ole Miss, he served as president of the student body. He was a recipient of the American Society of Civil Engineers Award of Merit as Outstanding Senior Engineering Student and was placed in the University of Mississippi Student Hall of Fame.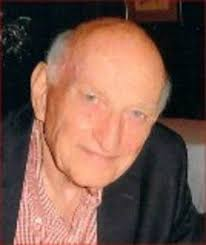 He ran cross country, was a stellar athlete, and was working as a field engineer for Phillips Petroleum in Texas when, months before the Salk vaccine became commercially available, he contracted polio. He walked with crutches for the next 60 years, never letting that impede him.
He was a partner at Montague, Pittman & Varnado in Hattiesburg, where he was president until 2001. He is a 2012 Inductee into the University of Mississippi Law School Hall of Fame. He served as President of Mississippi Bar Association, the Mississippi Bar Foundation, the Lamar Order, Mississippi Defense Lawyers Association, the University of Mississippi Law Alumni Association and South Central Mississippi Bar Association, and as Chairman of the Mississippi Institute for Continuing Legal Education. He represented four southern states for two terms on the ABA Standing Committee on Professional Discipline and Chairman of the United States Supreme Court Disciplinary Rules Revision Committee, served as First Chairman of the Mississippi Tort Claims Board (for two terms by Gubernatorial appointment) and represented five Justices of the Mississippi Supreme Court, including the Chief Justice, in a matter before the Mississippi Judicial Performance Commission. He served as a specially appointed Mississippi Supreme Court Justice. He was a member of the Executive Council of the National Conference of Bar Presidents, a Director of the American Judicature Society and is a Life Fellow of the American Bar Foundation. He received the Mississippi Bar Foundation Professionalism Award and was the First Recipient of the Mississippi Defense Lawyers Association Lifetime Achievement Award. He was also the city judge of Hattiesburg from 1956-60 and the city attorney from 1965-74. He authored numerous legal publications and taught Journalism Law for a period at the University of Southern Mississippi. For 25 consecutive years, he was included in "The Best Lawyers in America."
My father was also a dedicated member of the community, serving as president of the Hattiesburg Kiwanis Club, executive board member of the Area Development Partnership, trustee of Belhaven College and trustee of the Presbytery of South Mississippi. He was extremely involved at all levels with Boy Scouts of America, March of Dimes, Westminster Presbyterian Church, and the American Red Cross.
A U.S. Navy veteran of WW II, he was married for over 64 years to Mary Dixon Montague until her death on February 10, 2013. In addition to his wife, he was predeceased by a brother, Richard A. Montague. He is survived by three sons, F. Douglas Montague III (Becky Smart), H. Dixon Montague (Suzanne Rainey), and Brian A. Montague (Leigh Ann Sackler), all of whom are practicing attorneys, five grandchildren, Douglas Montague, Brett Montague, Reid Montague, Austin Montague, and Catherine Montague, a step-granddaughter, Kelli Cefalu, and sister Mary Montague Yerger (Wirt), as well as numerous nieces, nephews, and cousins.
The Montague family extends its profound gratitude to Doctors Bob Brahan, Joe Phillips, Scott Guidry, Richard Clark, Lisa Bushardt, and Eric Hale and, most particularly, to the nurses of Forrest General Hospital's Seventh Floor North Wing for their compassion, skill, patience, and comfort. The family invites honoraria to the "Frank D. Montague, Jr. Professorship of Legal Studies and Professionalism Endowment" at the University of Mississippi School of Law, University of Mississippi Foundation, P.O. Box 249, University, MS 38677-0249 or to the Westminster Presbyterian Church Re-Building Fund, 115 N. 25th Ave., Hattiesburg, MS 39401.
A visitation and memorial service will be held on January 3, 2014, at Parkway Heights United Methodist Church, 2420 Hardy Street, Hattiesburg, MS 39401. Visitation will begin at 12:30 p.m. with the memorial service following at 3:00 p.m.