Those who have spent time in South Walton County, Florida, know it to be a beautiful venue. Along our county's twenty-six miles of beaches, the waters of the Gulf of Mexico are as turquoise blue and full of sea life as they are anywhere. Just inland, Choctawhatchee Bay stretches for thirty miles and is home to an abundance of redfish, speckled trout, shrimp, oysters, blue crab, flounder, striped mullet, and dolphins.
     Of course, this area hardly needs promoting. For better or worse, word has gotten out. Since 2010, Walton County's resident population has grown by almost 42 percent, three times the growth rate of Florida as a whole.  For every house built to accommodate its new residents, Walton County is witnessing construction of an almost equal number of vacation rental properties. According to Florida Trend magazine, "Pass a dwelling in Walton County and the odds are nearly 50-50 its owner isn't there — though you might find a vacationing family. Walton [County] leads the state with a 46.7% housing vacancy rate, a function of the number of … vacation rentals and [less so], second homes."
     This explosion in growth seems to be the result of three trends: an aging generation of retiring baby boomers, abidingly low interest rates, and Covid migration, mainly from the northeast. For some (developers, builders, and vacation rental owners), this growth is good news. For others, decidedly less so. Residents and vacation rental owners are competing for property and maneuver room like never before. Resulting disagreements have been predictable if not unavoidable.
    The attitude of many was captured by author Kris Frieswick, who said in a recent Wall Street piece that short term vacation renters (STVR's, for short) can range from "invisible" on the good end to "a gang of inconsiderate clods" on the other.  The latter is 
probably what inspired the Santa Monica Beach Property Owners Association (in Bay County to our east) to sue a subdivision owner for running a VRBO short term vacation rental in violation of a residential subdivision covenant requiring that property be used "only for residential purposes" and not for business purposes. Santa Monica Beach Prop. Owners Ass'n, Inc. v. Acord, 219 So. 3d 111, 113 (Fla. Dist. Ct. App. 2017). The trial court found against the Association and in favor of the owner, concluding that the use was residential and by "residential tenants."  Florida's First District Court of Appeals affirmed, in a matter of first impression in Florida, holding that "the critical issue is whether the renters are using the property for ordinary living purposes such as sleeping and eating, not the duration of the rental."  Santa Monica Beach Prop. Owners Ass'n, Inc. v. Acord, 219 So. 3d 111, 114 (Fla. Dist. Ct. App. 2017).
     For distressed residents, there is some good news. While less neighborly STVR's may simply be a fact of local life, those suffering their misbehavior have remedies. Judicial remedies, remedies based on county ordinance, remedies under an Association's governing documents, and statutory remedies. Here are some examples:
     Judicial Remedies:  In or around 2017, Okaloosa County resident Julian Roebuck sued his next-door neighbors Vernon and Sara Sills over a noisy pool pump near his bedroom window and annoying exterior lighting. Roebuck claimed common law nuisance and won on that claim at trial. See Roebuck v. Sills, 306 So. 3d 374 (Fla. Dist. Ct. App. 2020). In affirming the trial court's ruling, t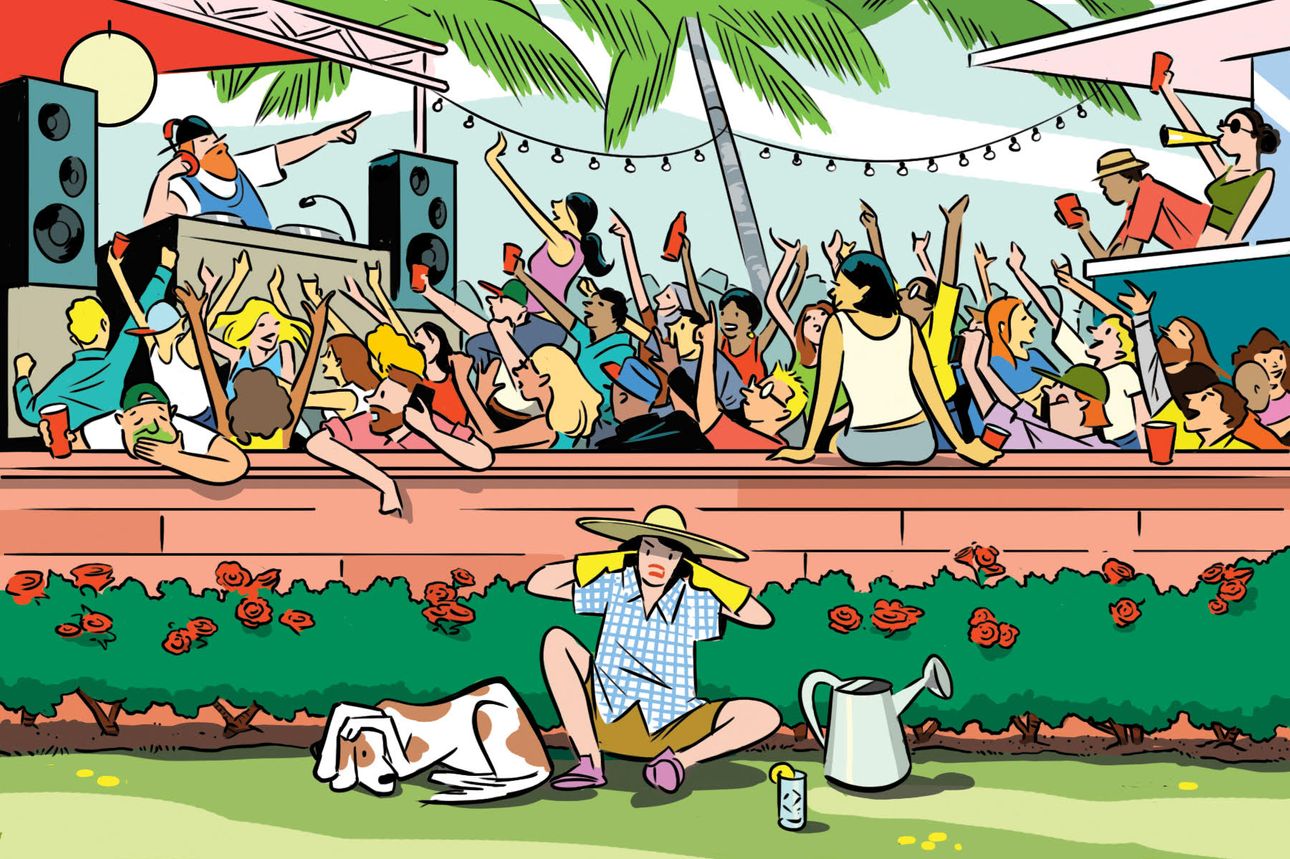 he appellate court made important points concerning the law of nuisance:
     First, "neighbors have a common law duty not to interfere with, or to render each other unsafe or insecure in life or in the use of their property."  While "ordinary disturbances and annoyances don't typically give rise to actionable nuisance claims," noise can be a nuisance and "an adjoining property owner cannot maintain a … nuisance on his property which is injurious to the … property rights of an adjacent landowner and not be answerable [for it]."
     Next, there is "no exact rule or formula" for deciding when a neighbor's noise rises to the level at which a court will grant relief, but "courts evaluate nuisance actions by considering the "reasonableness of the use, as such use affects the … private rights of others … [as] determined from the facts and circumstances of particular cases."
     In Roebuck, the court concluded that noise all night from pool pumps fourteen feet from Mr. Roebuck's bedroom window and outdoor lighting that "would come on outside his bedroom window at all hours of the night" constituted a nuisance and awarded Roebuck over $10,000.00 to put up a fence and enjoined his neighbor from running their pool pump between 930 pm and 930 am.
     While nuisance claims must be proven by the greater weight of the evidence, there is a judicial remedy when that burden is met and it extends to vacation rental situations. See Florida Statutes § 720.305(1) (discussed below).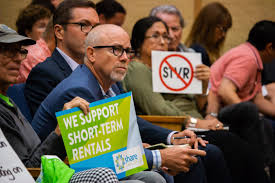 County Ordinance:  In 2014, Walton County passed a noise ordinance. Declaring that "excessive noise is a detriment to the health, safety, welfare and quality of life of the people of this county," the ordinance makes it a crime "for a person to make, cause or permit if within his or her control the making or causing of any noise disturbance between the hours of 10 p.m. and 6 a.m. that is plainly audible from within an occupied residence not the residence of the person making, causing or permitting the making or causing of the noise disturbance" (with exceptions for certain construction and other activity).  The ordinance does not let vacation renters off the hook, as it requires them to make "all reasonable and lawful attempts to abate [any] noise disturbance."  After warnings, violations are treated as second degree misdemeanors. The ordinance also provides for civil penalties of up to $500.00.
     Neighborhood Governing Documents, Statutes:  In neighborhoods controlled by HOAs, governing documents (covenants, bylaws, and rules) typically prohibit noise disturbances and other nuisances.  For instance, one set of covenants this author helped write prohibit "noxious or offensive activities" or "anything that may be or become an annoyance or nuisance to the neighborhood."   They allow for imposition of fines by the HOA and require that all local laws be complied with. They add the following: "Nothing herein is intended to prohibit short term or long-term rentals, provided that Owners actively discourage late night noise, loud and profane music, and yelling and profanity by their guests by including appropriate covenants in agreements with renters and by posting conspicuous signage asking guests to avoid late night noise, loud and profane music, and yelling and profanity."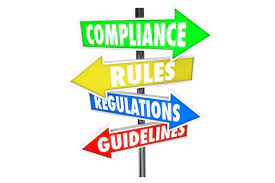 Covenant enforcement is not a paper tiger. Under Florida law, HOA's can impose fines of up to $100.00 per day per continuing violation up to a maximum of $1000.00. In addition, Florida Statutes Section 720.305(1) specifically allows lawsuits against owners, STVR's and others to redress failures to comply with restrictive covenants. In such cases, the prevailing party is entitled to recovery of reasonable attorney fees.
     Limited Power of Amendment:  Failing all else, neighborhoods governed by HOA's have a limited power to end short term vacation rentals. They may do that by agreeing to amend their covenants. That is easier said than done, as Florida law requires "the affirmative vote of two-thirds of the voting interests of the association" unless the governing documents provide otherwise. Fla. Stat. § 720.306.  In addition, as of July 1, 2021, a declaration or other governing document of a homeowners' association that has more than 15 parcel owners, or an amendment to a declaration or other governing document of such a homeowners' association, that contains a prohibition or regulation as to rental agreements, "applies only to a parcel owner who acquires title to the parcel after the effective date of the governing document or amendment, or to a parcel owner who consents, individually or through a representative, to the governing document or amendment".
     In conclusion, if you are confronted with stubbornly disruptive short term vacation renters, know that you have remedies. For more information or for help, please feel free to contact this office.